Humanities and Fine Arts office awards faculty, staff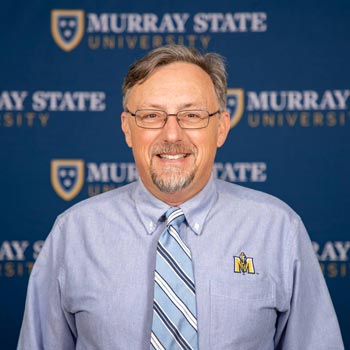 The College of Humanities and Fine Arts awarded CHFA Excellence awards to faculty and staff last week.
Five variations of the award were given, which included Excellence in Teaching, Excellence in Research and Creative Activity, Excellence in Service, Excellence in Mentoring and Staff Excellence.
The recipients of the awards were Jim Bryant, Matthew Robertson, Paul Foote, T. Michael Martin and Tori Herndon.
Paul Foote, an associate professor of political science, has worked at the University for seven years and was presented with the CHFA Excellence in Service Award.
Foote said he was quite pleased and surprised when the award was announced.
"I hope my students take note of my dedication and commitment to working with them through the arduous process of becoming a mock trial attorney," he said.
This was Foote's first Excellence Award at Murray State, but he was also awarded a service award during his time working at Eastern Kentucky University for the 2011-12 academic year.
"I want to thank the CHFA awards committee for this honor," he said.
Tori Herndon is the administrative assistant for the Department of History and was given her first Excellence Award, which is the CHFA Staff Excellence award.
"Honestly, I was a little shocked," Herndon said. "I am very grateful for the group of faculty members that I work with and knowing that they appreciate my efforts is very rewarding."
She has worked at the University since July 2013, originally hired as a records assistant for the Transfer Center, which has since merged with the Admissions Office. She later transferred to her current position in the history department.
Herndon said one of her responsibilities in her department is supervising student workers.
"I strive to help each student worker develop skills and communications that will help them transition from students to gainfully employed
members of society," she said. "I try to show them how tasks they complete as student workers can translate to job skills they can use on their resumes."
She said receiving her award is another teaching moment for her student workers.
"It provides proof that hard work does create rewards of many kinds, such as the acknowledgment that you are doing your work well," she said.
To learn more about the CHFA excellence awards, visit smore.com/xpad5-college-of-humanities-and-fine-arts.