Gage Johnson
Sports Editor
At 1:32 p.m. on Jan. 26, I checked Twitter for the first time that day and saw the words "not Kobe." After learning the news, in that moment my heart fell to my stomach and the sports world didn't just freeze, the whole world did.
TMZ first reported the tragic news that Kobe Bryant, the former Los Angeles Laker, died in a helicopter crash in Calabasas, California. He was 41 years old.
I was the opposite of a big Lakers or Kobe fan growing up. I'm a Boston Celtics fan, so naturally I wanted the purple and gold to fail. As a fan, I was thrilled for him to lose in the NBA Finals in 2008 and I was so upset when he and the Lakers ruined the Celtics' title chances in 2010.
But through the many other incredible performances he put on display in the both the big rivalry matchups between the two teams and all his other games, I could never deny his work ethic and his heart. He had an unmatched determination combined with an unstoppable fadeaway jumper and that killer "mamba mentality."
Sean Grande, the radio play-by-play voice of the Boston Celtics, said it best.
"As Celtics fans, we didn't think Kobe Bryant could break our hearts one more time," Grande said. "We were wrong."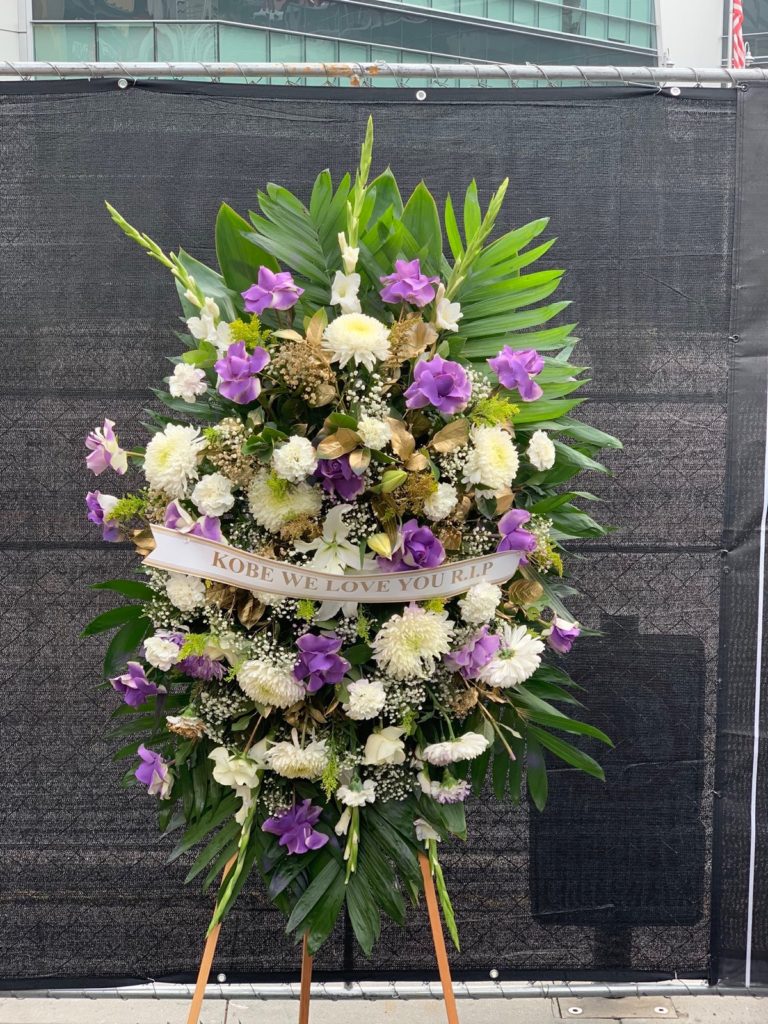 After I saw that tweet, I wanted the news to be fake so badly. I wanted this to be one of those times where a news organization slipped up—but it wasn't.
Bryant was an 18-time All-Star, an 11-time All-NBA First Team member, nine-time NBA All-Defensive First Team member, five-time NBA Champion, four-time NBA All-Star Game MVP, three-time NBA All-Defensive Second Team member, two-time NBA Finals MVP, two-time All-NBA Second Team member, two-time All-NBA Third Team member, two-time NBA scoring champion, an NBA Slam Dunk Contest Champion, an NBA All-Rookie Second Team member and an NBA MVP—but he was more than all of his achievements.
That's what makes this cut so deep—Bryant was so much more than just a basketball player. You didn't have to be a fan of his; heck, you didn't even have to be a fan of basketball to know the name Kobe Bryant.
He was the guy that showed everyone what it meant to be passionate about something and give it 110 percent. With all the stories that have been shared by friends, teammates and colleagues, as well as the ones we all saw unfold throughout his career, he was the type of guy that would go out of his way to have an impact on someone's life.
He was fluent in both Italian and Spanish, and dabbled in other languages, as he recently surprised Dallas Mavericks star Luka Doncic at a game by speaking Slovenian to him.
Bryant was someone who devoted as much as he could to help as many people as possible whether it was through charity or basketball.
Bryant created the VIVO foundation—which later turned into the Kobe & Vanessa Bryant Family Foundation—to improve the lives of so many young people.
Kobe and his wife Vanessa provided many domestic and international youth with scholarships for the Kobe Bryant Basketball Academy, in which he was a mentor and trainer for athletes from the ages of 8 to 18. The two also provided minority college students with international enrichment experiences. 
Through the KVBFF, they collaborated with Los Angeles-based programs such as Step Up on Second, My Friend's Place and United Way in order to help decrease the number of homeless youth in the area.
While it was still the VIVO foundation, Bryant invited eight boys from New Orleans to come to his basketball academy in LA and go on a red carpet tour of the LA area following Hurricane Katrina. To help continue Kobe's legacy and support the KVBFF you can donate to the foundation by visiting http://kvbff.org/getinvolved/.
Bryant contributed time to the Make-A-Wish Foundation, NBA Cares and The Boys & Girls Clubs of America, while serving as an ambassador for After-School All-Stars.
 Bryant was an advocate for the WNBA, women's college basketball and women's basketball in general. He went to games, watched on TV and coached the next generation, including his daughter. He was so much of an advocate that Los Angeles Sparks forward Chiney Ogwumike said the Sparks were considering practicing at his basketball academy.
He was the guy who immediately tried to help the victims and help redirect traffic after witnessing a major car accident in Newport Beach weeks ago.
Bryant was someone who was looked up to whether you were a basketball player or not, hence the countless tributes throughout the week. 
Whether it was the many NBA teams taking 24-second shot clock violations and eight-second violations to remember him and the numbers he wore, Neymar dedicating his goal to him by putting up the numbers 24 with his fingers, the many social media posts, the flowers and jerseys hung outside the Lakers practice facility, the multiple tributes at the Grammys from Bryant's jerseys being illuminated at the Staples Center or the powerful tributes from Meek Mill, Roddy Ricch, DJ Khaled and John Legend who honored the late Nipsey Hussle and Kobe Bryant—two L.A. legends—the impact Bryant left on so many people shone across the world.
But most of all, Kobe "Bean" Bryant was a model husband and father, which only made the already dark day so much more upsetting when it was reported that his 13-year-old daughter Gianna "GiGi" Bryant died in the helicopter crash as well.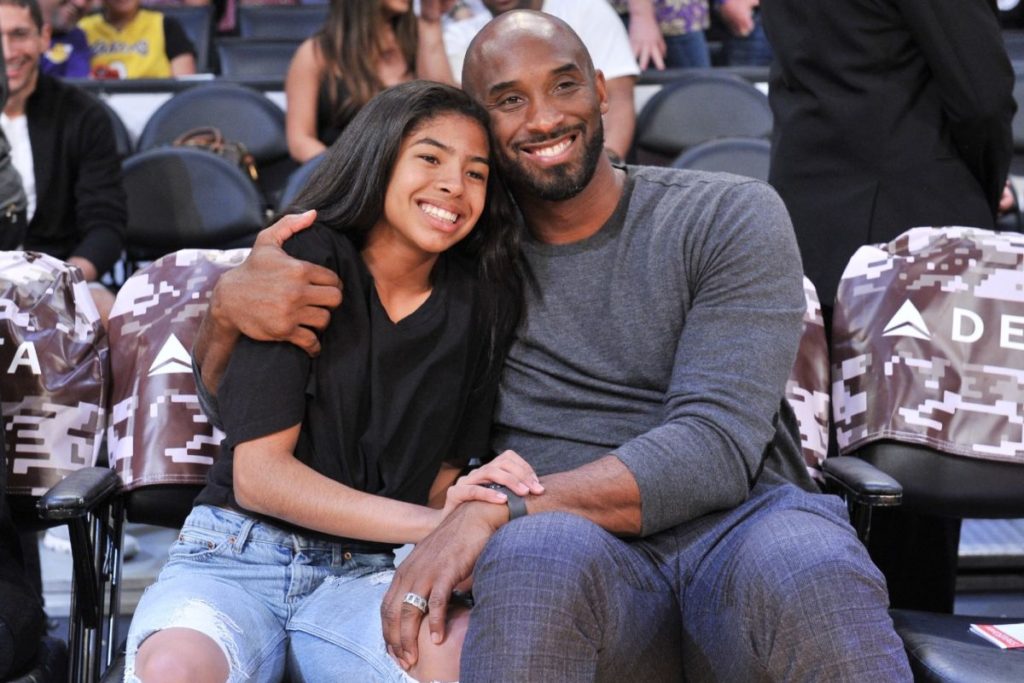 Nobody should lose their life before it has even truly begun, and no parent should ever have to watch their child's life come to an end.
I couldn't even begin to imagine what Vanessa and their first born, 17-year-old Natalia Bryant, are going through and how much it must hurt that Kobe barely got to see the beginning of the lives of 3-year-old Bianka Bryant and the newborn Capri Bryant.
GiGi seemed to resemble her father in so many ways. You could see Kobe's personality coming out of her in all the little moments you'd see on social media and on TV, as well as with the many stories told about her.
And she was more than ready to show the world that she was going to be the next great Bryant on the hardwood as well. 
She already had his trademark turnaround jumper down pat and wanted to go play for the University of Connecticut and then the WNBA in the future. GiGi wanted to carry on the legacy that Kobe had built. Kobe said it himself on Jimmy Kimmel Live once.
"The best thing that happens is when we go out and fans will come up to me and she'll be standing next to me and they'll be like 'Hey, you gotta have a boy, you and (Vanessa) gotta have a boy—somebody to carry on the tradition and the legacy' and (GiGi) will be like 'Oy, I got this. We don't need a boy for that. I got this,'" Kobe said.
GiGi loved basketball with a passion and went to many NBA games with Kobe. Trae Young of the Atlanta Hawks was her favorite player.
Knowing that made it so hard to hold back the tears when seeing that  Young had 45 points and 14 assists on 24 shot attempts (Kobe's number) while shooting 81% from the line (Kobe had an 81-point game) and being the first player to have a 45-point double-double with under 25 field goal attempts against the Washington Wizards, since Kobe Bryant on December 17, 2006.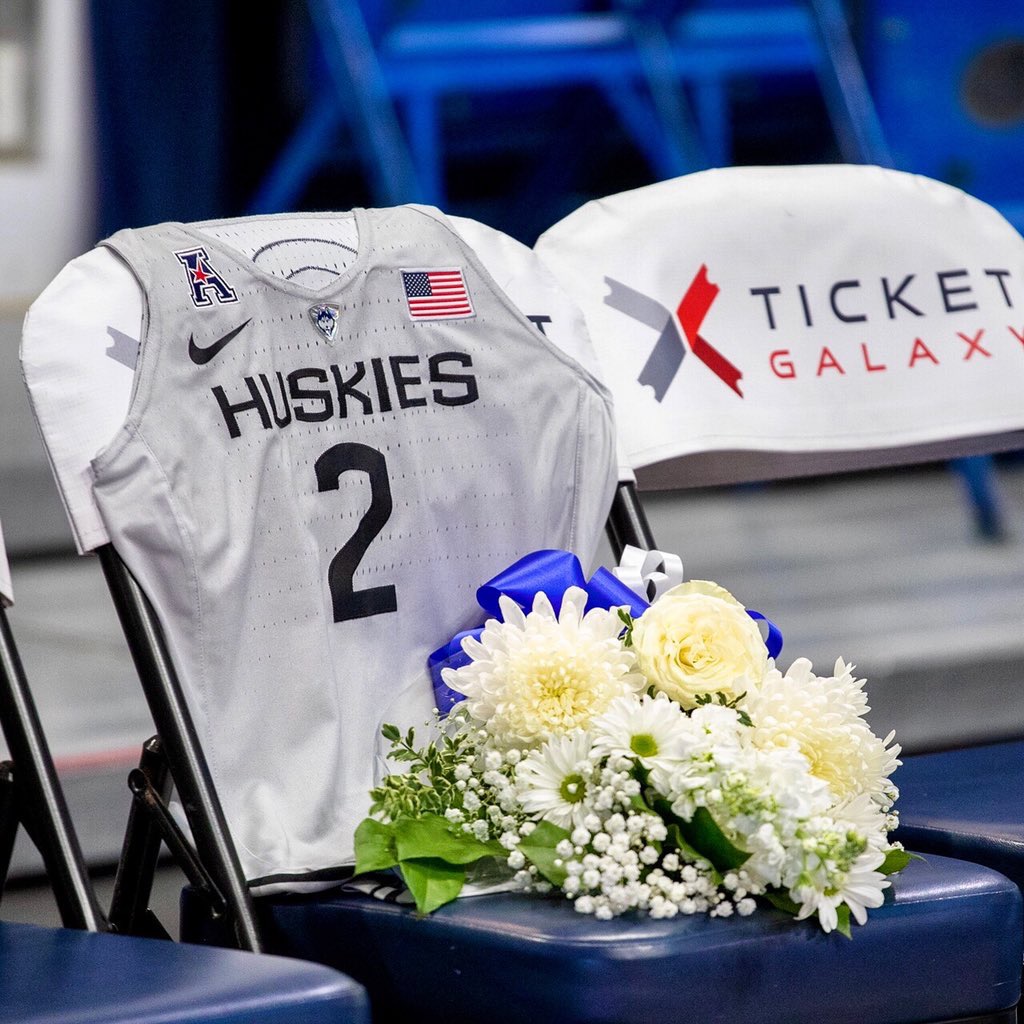 So, just as much as people are mourning the death of Kobe Bryant, it's disheartening to know that the world is mourning the death of his daughter as well. It hurts to watch someone with so much eagerness and passion that had so much life left to live be gone so soon.
As the day went on the news only became worse.
It was reported later in the evening that Orange Coast College baseball coach John Altobelli, his wife Kerri and daughter Alyssa, Christina Mauser—an assistant girls basketball coach at a private elementary school in Orange County—pilot Ara Zobayan, Payton Chester and her mother Sarah Chester had all died in the crash.
So now three kids and six adults are gone in an instant while on their way to a basketball game. The pain their families must be feeling is unbearable and I can't even begin to describe what they're going through. All we can do is give them our thoughts and prayers as they deal with this tragedy.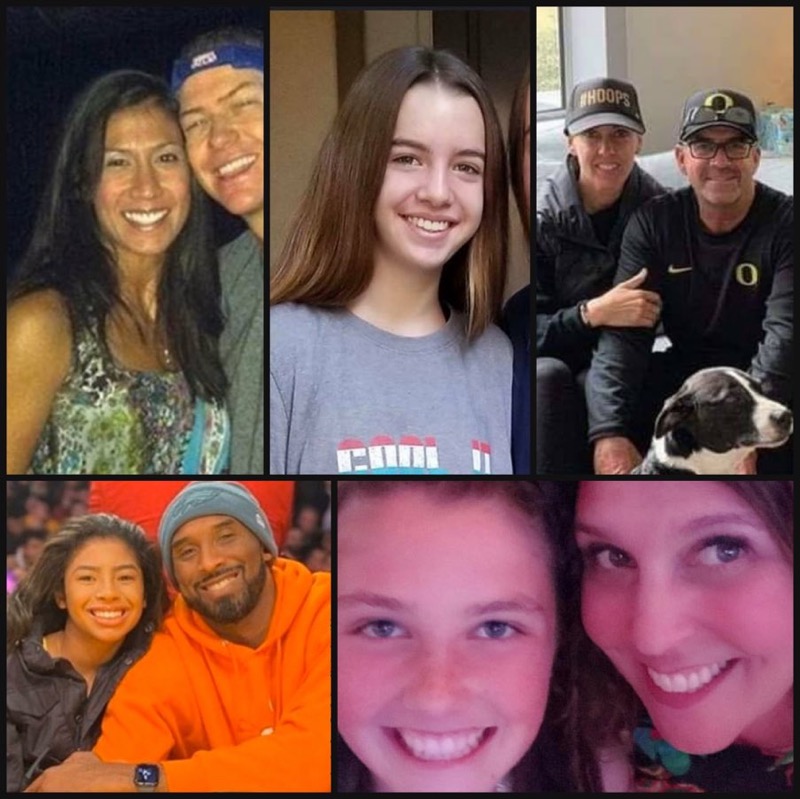 Murray State women's basketball Head Coach Rechelle Turner said this in a postgame press conference when asked what its win against Tennessee State on Saturday, Jan. 25 meant for team morale going forward and this statement couldn't hit harder at any moment than it does now.
"There's a lot of things in this world going on that's a lot bigger than wins and losses, but to see them happy, to see them smile and see them enjoying it and being able to celebrate with them after the game—that's everything," Turner said.
Sports is an escape for many. It was one of the reasons it's such a huge part of my life, as it is many others. Sports are a part of who I am—who I call my friends and some of my best memories in life I have made through sports.
So while I think it's important to remember all the crazy accomplishments and moments of joy Kobe Bryant brought us through the game of basketball, I think it's even more crucial to remember the type of person and father that he was.
We can all learn from the life that Bryant led and I hope that's what sticks with people more than anything.
This won't be something that will be easy to get over for so many people for a long time. You won't find me attempting to block anyone yelling "KOBE" and shooting something into a trash can anytime soon. However, Kobe Bryant himself provided us with a message in an interview with CBS that we can apply to help grieve during this dreadful time and use it just as well in our lives going forward.
"Have a good time," Kobe said. "Life is too short to get bogged down and be discouraged. You have to keep moving. You have to keep going. Put one foot in front of the other, smile and just keep on rolling."