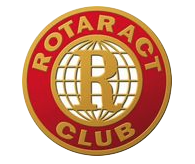 Murray State places a high value on community involvement and volunteer service. One of the best ways to get community service hours is through on-campus organizations like the Rotaract Club.
Rotaract Club is a chapter of Rotary International for college-age students. Rotary and its affiliates aim to help their local and surrounding communities through service. It is a nonprofit, nonpolitical and nonreligious organization that connects active community members and leaders on an international scale. Though the club attempted to set up at the University previously, they have been able to get a better foothold this fall, partially due to the large freshman class.
The Rotaract Club's first service project is a Thanksgiving canned food drive for Murray-Calloway County NeedLine. Donation boxes are in Winslow, Faculty Hall and Waterfield Library. They are accepting donations through Nov. 15, with a goal of 500-750 cans.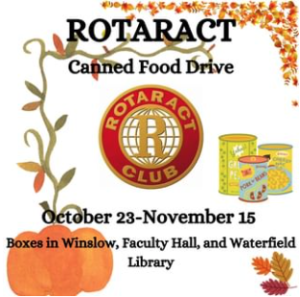 Colson Thomas is a club member and a representative for Rotary District 6710. His time in Rotary organizations began in high school with the Interact Club. He served as club president during his junior and senior years, making district connections and serving as elected governor of the Interact Advisory Board for District 6710. Thomas worked to connect Murray State with local Rotary clubs for support, which eventually culminated in the club's existence this year.
"It's a great way to get involved with the community both on and off campus and a good way to help [others]," Thomas said. 
President Megan Fietsam joined Rotaract at Murray State, but she had prior knowledge of the Rotary clubs in her home state of Illinois. Her grandfather, who was the mayor of Fairview Heights, Illinois, supported their local Rotary club and taught her about the organization's importance. Fietsam became friends with Thomas at the University and got involved with club leadership. 
"I knew that [Rotaract] has a really big impact on people's lives, and I know that we have a chance to do a lot of good in the community at Murray," Fietsam said.
Rotaract plans to organize more service projects as the year progresses. Members are currently in the process of idea generation to figure out what they can do to best help out around Murray. Among these ideas, Fietsam said she and other Rotaract members think it is important to show support for the LGBTQ+ community, agricultural programs and other campus organizations that may be under-represented and resource-limited. 
New members are welcome, especially those in search of community service hours. This organization allows students to connect to people and organizations in and around Murray, explore leadership opportunities and develop teamwork and communication skills.
The Rotaract Club meets at 6 p.m. every other Tuesday in the Franklin classroom. Students interested in joining can contact club officers and follow the club's Instagram, @murraystaterotaract.