As we leave summer behind and the chill of fall rolls in, college students are jumping into their favorite pastime: dorm decoration. Whether you're a Halloween fanatic or just love a fall color scheme, it's the perfect time to let your creativity flow. 
Here are a few fun and affordable ways to decorate for the season.
The best way to show off your love of the fall aesthetic is to spruce up your door.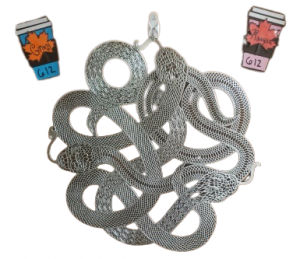 Ruddy foliage wreaths from Walmart will give your door that traditional fall look. Five Below's fake spider webs and hang-up ghosts are a fun way to welcome friends inside.
Don't be afraid to get creative and waive intended purposes for certain decorations —a Halloween placemat can look just as good on a door as it does on a table. Whatever you put up, be sure to follow the residential college guidelines. Decorating is fun, but damaging your door is not.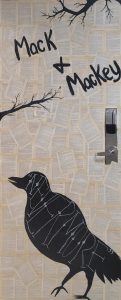 What's better than decoration coupled with comfort? Comfort items, such as pillows and throw blankets, are available in a variety of colors and designs at the local Big Lots. Velvet pumpkins and other thematic plushies are available at Walmart. Five Below's collection of throw blankets is sure to have something that fits your style. Fall options are everywhere, and there's no such thing as too many pillows.  
Even your sink can get spooky this season. Just about everywhere you look, soaps have everything from traditional pumpkin spice to Halloween scents with names like "spider venom" and "witch's brew." 
Ghoulish and skeletal dispensers can be found at places like Marshalls and Walmart. Big Lots has hand towels with embroidered pumpkins and bats for a scary flare as you dry your hands. 
You have plenty of decorative options this fall. Whatever you put in it, your dorm is a place to make uniquely you.