Fulbright names Murray State top producer
Murray State became the only regional comprehensive university in Kentucky to be named a top Fulbright-producing university, with four students selected for Fulbright awards for the 2022-23 academic year. 
The award is given to universities based on how many scholarships are offered to their students, not how many are accepted, according to the Fulbright website. 
Dominique Suiter is the honors student development counselor and a Fulbright Program adviser. 
She said for that academic year, they had six applicants for the Fulbright scholarship, and four received it. 
"I feel like it's a huge benefit to be named the top or one of the top-producing institutions," Suiter said. "It shows that even though we are a smaller university, an affordable university, that we can still compete with the bigger universities out there." 
Students can apply to two types of programs within the Fulbright Program. They can either apply to study at a university or be an assistant English teacher in another country. Both these options require students to have a bachelor's degree.
The program is connected to over 150 different countries and areas, according to the Fulbright Program website, and all the countries have different requirements for their programs. 
"On the Fulbright website, you can literally choose out of those countries—140 different countries—but then when you choose one of the countries, it lists a whole profile that they're looking for from an individual that's applying," Suiter said. "As long as you fit those requirements, then you can apply to that country."
Mallory Woolridge is a 2022 graduate currently completing the English Teaching Assistant program in Germany. She graduated with a double major in history and Spanish with a certificate in German. 
In a letter for a Student and Alumni Highlight, Woolridge said she became more interested in the German language and culture after a semester studying abroad in Regensburg, Germany.
 "It was a truly transformational experience," Woolridge said. "Because of my time abroad, I shifted my research project to study the East German secret police, the Stasi, in collaboration with Dr. David Pizzo."
Woolridge applied to nine other study abroad programs after Regensburg, but all were canceled either because of COVID-19 or the war in Ukraine. 
"Despite the setbacks, I was adamant that I would go abroad again," Woolridge said. "I had the Fulbright program in the back of my mind since sophomore year when I returned from Germany and attended a workshop for interested students hosted by the Honors College."
In her Student and Alumni Highlight, Woolridge said various faculty and staff in the honors program were pivotal in achieving her goal to study abroad through the Fulbright Program. 
Suiter said though HON 120, which allows students to work on applying to national scholarships, is taught through the Honors College, it is available to all students.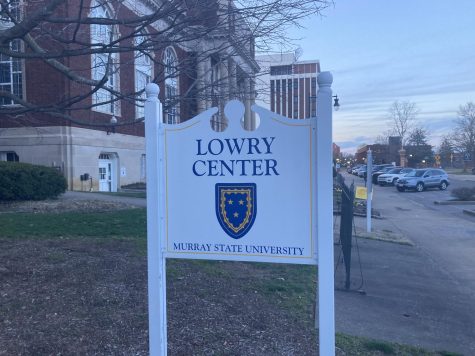 "Typically, the students that sign up for the class want to do Fulbright, so from January all the way until May…that's all we do is work on their essays and the application," Suiter said. 
Beyond the work they do during the semester, Suiter said they also have a Zoom meeting during the summer and continue to work on the applications. After a final review in August, there is a committee review, and then students submit the application in October. 
Woolridge mentioned how helpful that class was in the Student and Alumni Highlight.
"I was intimidated by the prospect of applying to the Fulbright, but the Honors College staff helped turn my passions and experiences into a coherent and compelling story."
At the end of the interview, Woolridge encouraged students to spend time abroad. 
"You will learn things about yourself and other humans more quickly than in possibly any other setting," Woolridge said. "Even better if you can find a group like the Honors College or Murray State's Education Abroad Office to help you do it." 
Suiter highlighted the Fulbright Program is available to all students, not just those in the Honors College. 
"I would just say if you as a student want to be abroad and want to experience different things within the world, basically, and interested in Fulbright overall,  please reach out to us because we'd love to help you fulfill your dreams in studying abroad," Suiter said. 
Students interested in contacting the Honors College can find information at murraystate.edu/honorscollege.