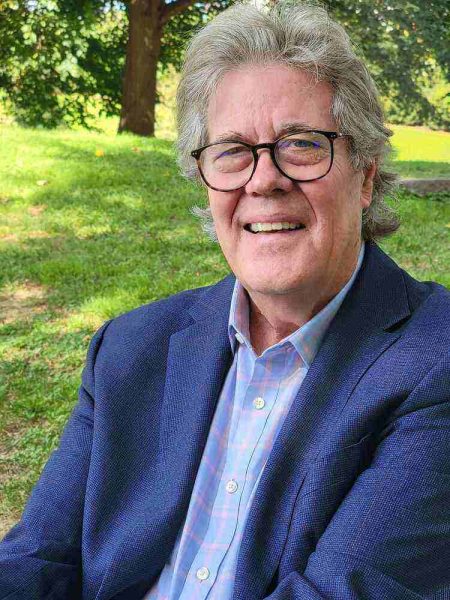 David Maraniss, two-time Pulitzer Prize-winning journalist and author, will give a lecture as part of the history department's annual Sid Easley Lecture series.
This lecture is in honor of Easley, a Murray State alumnus and former Board of Regents chair.
Maraniss is currently an editor at the Washington Post and has been working as a reporter since 1971. 
Maraniss has been a published author since 1995 when his Bill Clinton biography, "First in His Class," was published.
Maraniss grew up in the world of journalism. After college, he left some of his newspaper clippings at Nathan's Famous hot dog stand in Coney Island, in an attempt to escape his hometown of Madison, Wisconsin.
He decided the last place he would stop on the East Coast was the Trenton Times.
"I told the editor, 'I left my clippings at a hot dog stand, and if you hire me, I'll be your best reporter in six months,'" Maraniss said. " He went for it and hired me."
Maraniss said it was the best place in the country to be hired, since the Washington Post had just bought the Trenton Times. He was eventually transferred to the Post in 1977.
After reporting on the Clinton campaign and election, he said he needed to do something with all the information he had gathered.
"When I woke up the day after the election in November of '92, I realized I had to write [Clinton's] biography; I thought I knew him better than any other reporter," Maraniss said. " I was right ready to do it."
Maraniss said he realized how much he loved being an author while he wrote the biography and has been writing books ever since.
"There are moments of reporting that are just unforgettable," Maraniss said. "I love those moments where history sort of compresses, [and] that's happened for both my books and my newspaper stories."
He said traveling to Vietnam with a U.S. soldier who served there gave him a new perspective in writing his book "They Marched Into Sunlight." He also said that journeying through Indonesia gave him insight into Barack Obama's personal background when reporting on his campaign. 
"I would say that one of my mottos is 'go there' – wherever there is," Maraniss said. "Because when I'm reporting about something, I want to understand the cultural geography of the places that shape human beings, [and] I think that seeing the places has really helped shape what I write."
Maraniss said he felt lucky that his family was always reading and researching, which sparked his interest in history.
"I've always believed that the way to understand people is if you understand the history that shaped them," he said.
Now living in Washington D.C., Maraniss said the culture of the city has affected his writing in many ways.
"There are so many wonderful archives in Washington… so that's all made it easier for me to do my research," he said. "And then sort of the whole sensibility of the place has also affected my writing, because it's a one-company town, and that company is politics."
He said he is always attuned to the city's greater societal interest in political life and history compared to other parts of the country.
Maraniss said he has "four legs of a table" of how to write books and conduct research. This first is 'go there,' as previously mentioned. The second is interviewing many different people, followed by accumulating archival documents. The final 'leg' is looking beyond what conventional wisdom is.
At the lecture, Maraniss will review his most recent work, "Path Lit by Lightning," which is a biography of Native American athlete Jim Thorpe.
"[I will] talk about how I write a book, and through that, tell you more about not just the process of studying Jim Thorpe, but also what I've learned about him and the Native American experience through his life," he said.
Maraniss said even though it is a book about an athlete, a sports story was not his intention behind writing the book.
"I consider sports a dramatic way to tell a larger story, illuminating American history or sociology," he said.
Maraniss said highlighting Thorpe's great athletic feats as well as how Native Americans were treated throughout the biography in general is what the book is all about.
According to the New York Times review of this biography, "[Maraniss] emphasizes that whatever life took from him, Thorpe persisted and trained and worked and learned and succeeded."
Maraniss said he debated on whether or not the Jim Thorpe biography was a tragedy because of the way Thorpe's life ended up.
"I decided it wasn't [a tragedy], and that whatever obstacles were in [Thorpe's] way, he just kept going," Maraniss said. "And in that sense, it was a story of perseverance."
The lecture will be held at 7 p.m. on Thursday, Sept. 28 in the Curris Center Ballroom. According to a Murray State press release, the lecture is free and open to the public, with a book signing and dessert reception to follow.
For any questions about the lecture, contact Jim Humphreys at [email protected] or Kala Allen-Dunn at [email protected].