After being held scoreless in both home and road openers, Murray State is set to host the University of Kentucky Wildcats in its "#FillTheHill" match.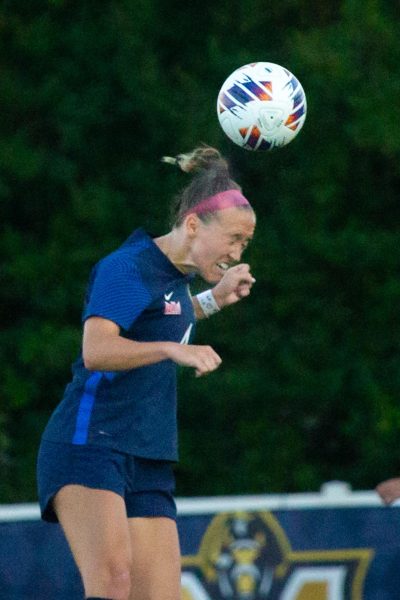 The "#FillTheHill" game is a promotion for fans to come and, well, "fill the hill" on the eastern side of Cutchin Field. Fans are encouraged to bring blankets or chairs to lay out on the grass.
Last Meeting Between MSU and UK
The last time these two teams clashed was on Sept. 12, 2021, where the Wildcats defeated the Racers 3-2. Senior Racers forward Chloe Barnthouse scored in the matchup. Kentucky's graduate-student forward Jordyn Rhodes scored a penalty kick and earned two assists in the matchup to play a hand in all three of Kentucky's goals.
A Look Back At 2022
Murray State finished 7-12-3 last year and fought their way to the MVC Championship game. The Racers started 2022 off with four straight losses, making the hill they had to climb all season a little tougher.
The University of Kentucky had a very strong start to the season last year, going 7-1 before getting to the conference portion of their schedule. Things changed, however, as they went 0-8-2 against conference opponents to finish the season 7-9-2.
Players To Watch
Racers graduate defender Saraya Young is coming off of a great season; she led the MVC in assists last year with eight and she was second in points scored with 16. Sophomore midfielder Mary Hardy was tied for third last year in goals scored; she finished her 2022 freshman campaign with five.
Wildcats senior midfielder Úlfa Úlfarsdóttir was tied for first in leading the team in points, as she finished the 2022 season with 17. Rhodes was close behind, finishing with 15.
Where To Watch
If you cannot make it to the #FillTheHill match in Murray, you can catch the game on ESPN+. The matchup will be at Cutchin Field and will start at 4 p.m. on Thursday, Aug. 23.