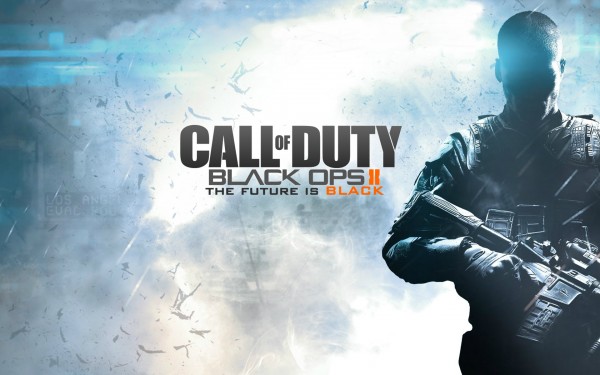 In their latest title, "Call of Duty: Black Ops 2," Treyarch and Activision have completely overhauled the game, yet, managed to maintain aspects of gameplay that make the Call of Duty franchise one of the most popular of all time.
The game has come to be known for its online multiplayer, making it difficult to find ways to improve. The developers, though, instituted some changes, making it both easier for new players and more versatile for long-time fans.
The most notable difference in this game is a system the producers named "Pick 10." With this, players now have to constantly alter their loadout between matches depending on how they want to play each round. They must choose from 10 different items: primary and secondary weapons, perks, attachments and wildcards. While it carries over the simplicity of making a custom class, it adds an amount of variety unmatched by previous "CoD" titles.
This variety comes in the form of new attachments, including scanners and shock charge grenades, which become available as players rank up their weapons.
Another big change is the switch from killstreaks to scorestreaks, meaning special weapons are available in-game after reaching a certain score without dying, rather than needing to get several kills without dying. Treyarch also introduces futuristic weaponry with drones and sentry guns that can be operated either manually or set to automatically fire upon enemies.
Along with new weapons come new game modes. Combat Training allows players to test the new weapons and explore the maps without worrying about facing talented competition. League Play allows players to join a team and rank up as a league rather than an individual. Additionally, Multi-Team play takes on features of "Halo" in that up to six teams can compete at once rather than the traditional two.
Treyarch decided to make this edition more objective based gameplay, forcing gamers to work together, whereas past games led players to become obsessed over their personal kill-to-death ratio.
Perhaps even more revolutionary in multiplayer mode is the Prestige system. In all of their previous games, players who reached the point of Prestige were forced to give back everything they had unlocked as they ranked up. Now they have the option to keep gaining experience points and unlocking new challenges without starting over.
Becoming a Prestige is also easier this time around. Players must now reach level 55, but only have to Prestige 10 times, rather than 15 as in the original "Black Ops."
Treyarch also realized the need to considerably revamp the Campaign mode. While the brevity of campaigns in previous titles caused them to fall short of the dollar amount, "Black Ops 2" makes the purchase worth it. Along with the stunning graphics that make the game seem all too real, especially during the graphic scenes, this campaign begs for numerous replays by creating alternate storylines.
Rather than picking up right where "Black?Ops" ended, the game starts several years later. After the first few missions, the story runs along a dual timeline, with the gamer playing as both Alex Mason and his son, David. As Alex, the game is set in the Cold War era. As David, play is set in the seemingly real future year of 2025.
In this edition, the storyline is what the player makes of it. In some instances it is obvious the plot can take two directions, as the player must choose which person to kill in tense situations. In other cases, simply taking a different path en route to the objective leads to subtle differences in the outcome of the storyline. So rather than every player's campaign ending the same way, there are multiple endings in this interactive story. Plus, players can use the Pick 10 system before each mission instead of being forced to use the weapons provided by the game.
Though the different storylines add to the overall value, missions called Strike Force bring it back down a level. While they are meant to add depth and variety, they are an unnecessary obstacle that makes it hard to complete the campaign completely. These levels are strategy-based, meaning the gamer can control entire units of soldiers and bots, but many players are having to take control of a soldier and try to single-handedly beat the enemies. It is possible to replay these missions if they are failed, but only for a limited time and with limited resources.
Along with Mulitplayer and Campaign modes, Treyarch adds a third playable option on the main menu: Zombies. After first being introduced in "CoD: World at War," the zombies became a favorite mode of gameplay among active players.
Though this issue's Zombie mode was highly advertised and anticipated, it fell short of expectations. While it is likely a high amount of downloadable content will focus on advancing Zombie gameplay, the current mode is over-hyped.
In this mode, a transit bus loops through different locations full of zombies, and the player can choose whether to take a ride or stay and fight. Players can also join up to three others to fight hordes of zombies, as well as compete against other human teams. When playing with other teams, the objective is to survive longer than the opposition.
All in all, "Black Ops 2" is by far the best in the series. Treyarch and Activision worked together to produce a game worth playing more than the competition in a time of hot new releases, including the latest editions of "Halo," "Assassin's Creed" and "Medal of Honor." While there are a small number of difficulties and letdowns, the overall transformation makes it a top contender for Game of the Year.
Whether a player wants to replay the Campaign to find every story ending, battle other humans online or try to survive as long as possible against the undead, "Black Ops 2" is the most fast-paced, adrenaline-filled first person shooter in recent years.
With its epic overhaul, this "Call of Duty" is finally worth the money.­
4.5/5 stars
Review by Ryan Richardson, Online Editor.