When a team plays at home, in front of its own fans and in the comfort of its own arena or stadium, there are very few feelings that match it. Few arenas have been as loud yet as comforting to a home team as Racer Arena was for Murray State University.
Now, 25 years after the last game played in the arena, the Racers return for an exhibition game against Brescia University.
Originally opening in 1954, the Racers called Racer Arena home until spring of 1998, spanning 42 full seasons and two partial seasons. 
Murray State saw a lot of success across the 44 seasons of the Racer Arena era. In that time span, the Racers won 707 games while losing 472, a win differential of +235.
Those teams saw 34 winning seasons, 39 double-digit win seasons, 11 20-win seasons and only 10 losing seasons. The Racers won 16 Ohio Valley Conference regular season championships, and eight OVC Tournament championships, appearing in the NCAA tournament eight times.
There were also seven runner-up teams in the regular season, six in the OVC tournament, and seven semifinal appearances in the OVC tournament. The Racers also made six National Invitational Tournament appearances.
Racer Arena proved to be a true home-court advantage as the Racers won 456 games at home and lost 124. They had 27 double-digit win seasons and 41 winning seasons at home in that time. The Racers went undefeated in Racer Arena in six different seasons.
The Racers played their first game in Racer Arena on Dec. 11, 1954, when they defeated Middle Tennessee State University 104-80. Their last game in Racer Arena was an 81-76 win over Tennessee State University on Feb. 21, 1998.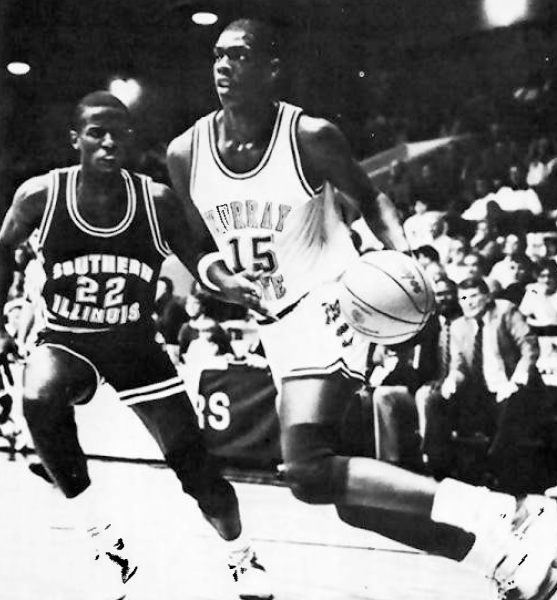 Former Racers like career-points leader Jeff Martin, career-rebounds leader Popeye Jones and career-steals leader and current assistant coach Marcus Brown have played in Racer Arena. It's easy to see just how much history the arena has seen. 
Many of the players on this year's team are excited to be playing in the historic arena to open the season. Junior guard Brian Moore Jr. said he had experiences with fans around town about the excitement surrounding the event. 
"I went into town the other day and someone said to me 'It's going to be exciting being in Racer Arena again'," Moore said. "She was there back when the games were being played there. It's going to be really fun getting to see what it was like getting to play in there."
Senior guard Quincy Anderson said the excitement has flowed throughout the team, but he's happy that the community gets to experience a game in the arena again.
"I've said it a few times now, I think the community has more in it than we do," Anderson said. "We've been told and shown the history of the arena. But as excited as we are, the community has been almost chomping at the bits for this game. I'm excited to get to experience it, but I'm also excited for Racer Nation to get to experience it one more time.
Racer great and assistant coach Marcus Brown talked to the team about how to prepare for the game, Moore said. Brown remembers the loud atmosphere and discussed it with the players. 
"He said it's gonna be special, man," Moore said. "It's gonna be packed, more so than it was before. We won't be able to hear but it's going to be a fun time."
The Racers hosted Brescia University for the historic matchup on Wednesday, Nov. 1.